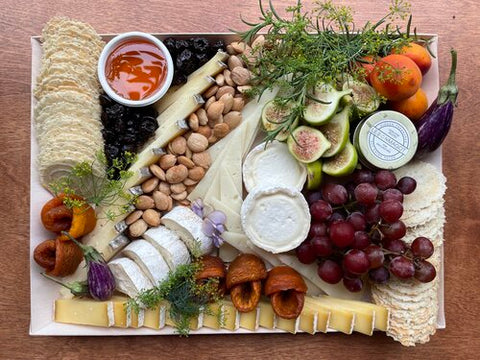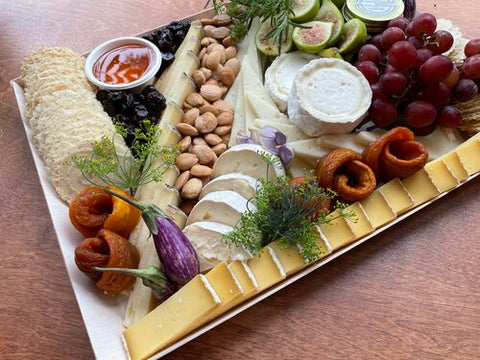 Each Peach Market
Cheese and Fruit Platter
A curated selection of our favorite artisanal cheeses, fresh seasonal, local, and organic fruit, a selection of jams, honeys, and chutney made by small and local producers. The platter will also include an array of dried fruit, Marcona almonds, and seasonal fresh and pickled vegetables and herby or floral garnish.
Available in two sizes. Our Soiree serves 5-8 people and our Celebration serves 10-14 people. For larger parties, mix and match or double up!
Photo features the "Celebration" size.
Please note, contents are chosen due to availability and seasonality - what is pictured may change. Rest assured, everything will be delicious…
Please order 48 hours in advance of when you need your platter ready!
Local delivery within 10 miles available at $15. National Delivery not available.
Don't see the size you're looking for, looking to place a large order, or just have a question? Get in touch with us at info@eachpeachmarket.com