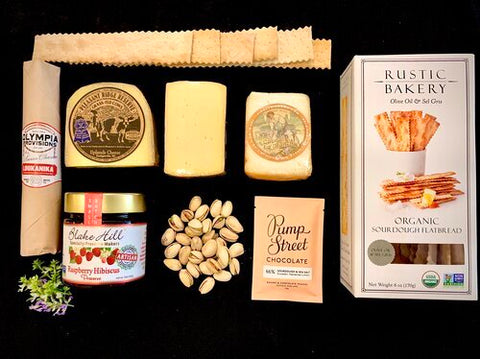 Each Peach Market
Cheesemonger's Choice Gift Collection
Here at Each Peach, we bring in an amazing range of fine artisanal cheeses from both international and American cheese makers. This gift box highlights some of our absolute favorites. While we love all our cheeses, these are ones our mongers are bringing home and swooning over, and it is sure to thrill that special curd nerd in your life. Along with our selection of three artisanal cheese, we'll include a range of accompaniments for the perfect, delicious platter.
Please note, contents are chosen due to availability (and seasonality) - what is pictured may change. Rest assured, everything will be delicious.
Please order at least 48 hours in advance of when you need your basket ready!