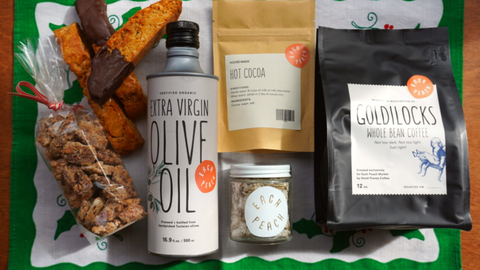 Each Peach Market
All Each Peach Gift Collection
There are quite a few delicious treats that can only be found at Each Peach, and we gather some of the best all in one basket. This includes exclusive runs of products made only for Each Peach (like olive oil and coffee) plus an array of homemade goods straight from our kitchen.  A perfect one-of-a-kind gift.
Please note, contents are chosen due to availability, seasonality and your needs - what is pictured may not be what is sent. Rest assured, everything will be delicious.
Please order 48 hours in advance. For something more prompt, email us to check availability.